Pinatubo 25 Years Later: Eight Ways the Eruption Broke Ground

From the first rapid assessment of a volcano's history to insights on geoengineering, the 15 June 1991 eruption of Mount Pinatubo changed the way we approach and learn from volcanic hazards.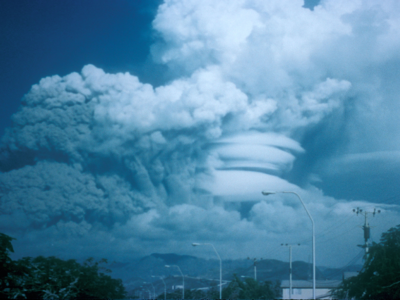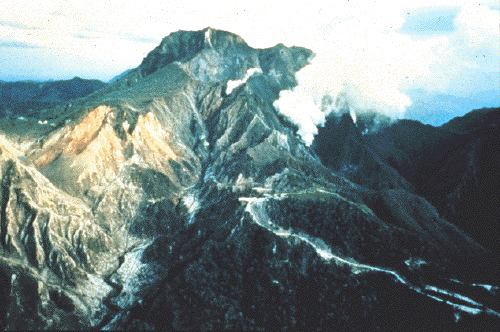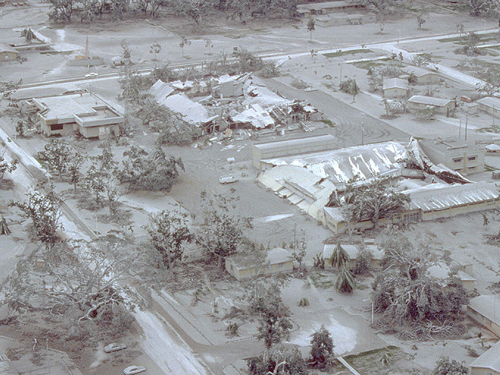 Pinatubo's eruption broke ground, literally and figuratively. Here are eight ways that Pinatubo changed the way we approach and learn from volcanic hazards.
1. First Rapid Scientific Assessment of a Volcano's History

But scientists faced a huge problem: They had had only a few weeks to learn as much as possible about Mount Pinatubo's eruptive history before it blew. Add to that another challenge: No baseline information about the volcano existed, except for one carbon date from a 1980s investigation of the area as a possible site for a nuclear power plant, said John Ewert, a geologist and member of the VDAP team deployed to the Philippines.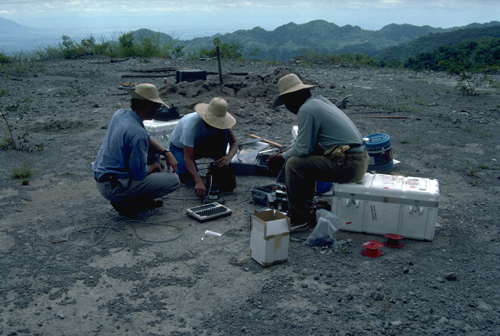 2. First Successfully Mobilized Widespread Evacuations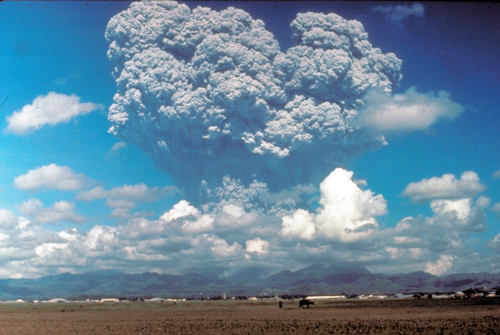 Language wasn't the only obstacle. "One of our biggest challenges when we got to the Philippines was to actually convince people [that Pinatubo] was in fact a volcano," Ewert said. Many locals accused the scientists from both PHIVOLCS and USGS of lying for financial gain or political reasons.

Here scientists learned a powerful lesson in hazard mitigation. As Ewert explained, "Showing people what had happened in other places in the world was much more effective than a scientist standing up in a crowd trying to explain it with interpretive dance and hand gestures."

By early June, officials called for the evacuation of 25,000 people living in the area, including American service people at Clark Air Base and the U.S. Naval Station at Subic Bay. "By June 14 the recommended evacuation radius was 30 kilometers, which would have applied to perhaps 400,000 people," Newhall said. Never before had such a widespread evacuation attempt been made before a volcanic eruption.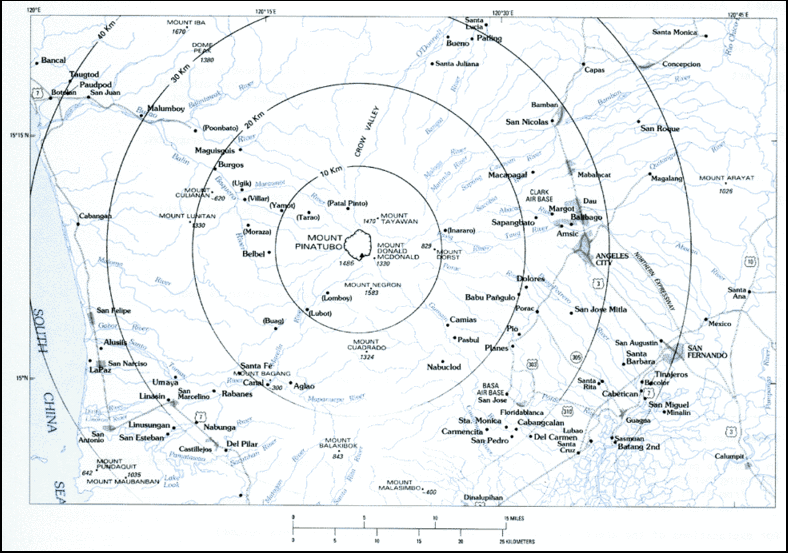 3. Importance of Effective Communication
In 1991, scientists had to look up information in books, make photocopies, and fax information to each other, Ewert said. This was a time before GPS and before data could be sent via satellite. Smartphones were science fiction.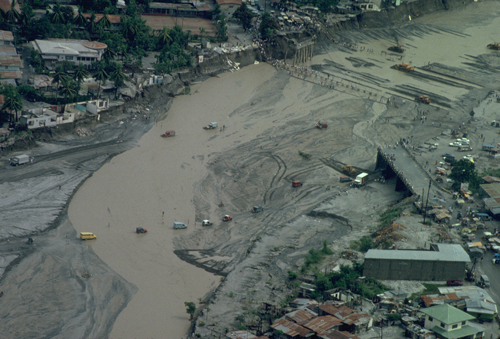 4. New Understanding of Triggers for Eruptions Involving Multiple Types of Magma
After the blast, investigations of cooled lava revealed that the eruption involved a mix of different types of magma, a phenomenon that had been seen before but wasn't fully understood. Scientists had been aware of mixed-magma eruptions, but they weren't sure what triggered them, Ewert said.
Basalt magma is denser than dacite, so based on density alone, "the basalt should have been trapped beneath the dacite," Newhall said. Instead, it rose into the dacite and mixed with it. But how?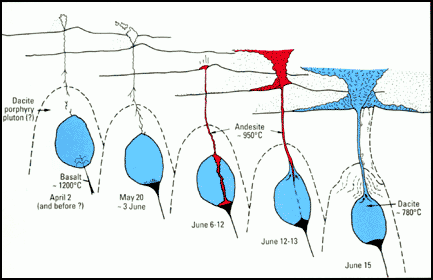 First, when the fresh, water-rich, and considerably hotter basalt hit the cooler dacite reservoir, the basalt crystallized, Newhall explained. That squeezed the basalt's water and other dissolved gases into the remaining melt. Rather than remaining confined, the volatiles escaped from the melt and "formed tiny bubbles that decreased the density of the overall basaltic magma," Newhall said. "So it was buoyant and rose into and mixed with a small amount of the dacite. That added even more volatiles."
The resulting slurry was still less dense than its surroundings, so it kept rising and was the first erupted. Eventually, the dacite itself heated enough to rise to the surface and erupt.
Nowadays, DLP earthquakes are "something we look for if we have a volcano that's waking up," Ewert said. Such a signal gives scientists clues into movements within the volcano's plumbing.
5. Discovery That More Gas Erupts Than Studies of Rocks Can Reveal
Until Pinatubo, scientists assumed that the amount of gas a volcanic eruption released—mainly water vapor, carbon dioxide, and sulfur dioxide—was governed by the volume of magma erupted and the saturation levels the gas could reach within the magma, depending on the magma's temperature. Collecting this information involves studying crystals of cooled lava after an eruption, Ewert said.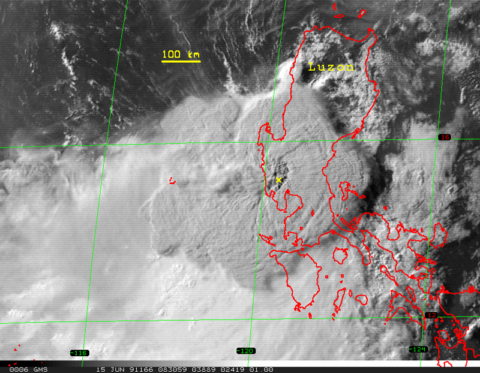 But what scientists found at Pinatubo by directly studying emissions was that "there was far more sulfur gas emitted in the atmosphere than could be accounted for" by studying crystals, Ewert said. This implied that emissions of water vapor and carbon dioxide—the gases that dominate emissions—were also more than scientists expected.
Because this excess gas makes an eruption more explosive, it might even be that such free gas is required for a Pinatubo-like eruption, Newhall said. If volatiles are already in excess, they can expand immediately once the pressure drops, without any delay from diffusing through melt.
Knowing that magmas can hold excess gas can help with forecasting efforts, Newhall explained. For example, if a volcano has been plugged since its previous eruption yet has been continuously recharged with fresh magma and gas from depth, scientists can examine the time between its eruptions to gauge whether the volcano has accumulated enough excess gas to make it particularly explosive.
6. Illumination of Details About Atmospheric Circulation
"At the time of the Pinatubo eruption, nobody knew about winter warming," Robock said. Armed with advances in modeling, plus the highly monitored atmospheric effects from Pinatubo's eruption, atmospheric scientists are better prepared to forecast the global effects of the next big eruption, Robock added.
7. A Bolstered Case That Humans Cause Global Warming

The eruption helped scientists definitively declare that human emissions of greenhouse gases are to blame for at least the past 60–70 years of warming.

Pinatubo, in a sense, served as a natural climate experiment to test and calibrate models. Scientists plugged observed volcanic emissions into climate change models with and without anthropogenic emissions of greenhouse gases. In the simulations that included only volcanic eruptions, scientists didn't see the past 60–70 years of consistent warming, Robock explained.
8. More Weight to Arguments Against Geoengineering

Robock and other scientists agree that this kind of injection would have negative consequences. One consequence is the destruction of the atmosphere's ozone layer, which prevents dangerous ultraviolet rays from hitting Earth.

Clouds of sulfuric acid particles—created when sulfur dioxide newly injected into the stratosphere meets water—provide surfaces on which ozone-destroying chemical reactions take place. In the 2 years after the eruption, atmospheric ozone destruction sped up, and the ozone hole over the Southern Hemisphere increased to an "unprecedented size."
Pinatubo's Legacy
Mount Pinatubo, for now, stands relatively quiet, some 300 meters shorter than it was before it exploded 25 years ago. What might the next 25 years bring to Pinatubo? Time will tell.
—JoAnna Wendel, Staff Writer; and Mohi Kumar, Scientific Content Editor, Eos.org
Citation:
Wendel, J., M. Kumar, and AGU Webmaster (2016), Pinatubo 25 years later: Eight ways the eruption broke ground,
Eos, 97,
doi:10.1029/2016EO053889. Published on 09 June 2016.